_________________________________________________________________________________
5A girls basketball: Copper Hills holds strong to move on to quarterfinals
TAYLORSVILLE — It was the first win of a possible playoff run for arguably one of the best teams in the state, but come playoff time, wins don't come easy.
Copper Hills, the second seed out of Region 3, defeated Region 1 three seed Clearfield 55-47 Monday night at Salt Lake Community College in the first round of the 5A girls basketball state championship.
The Grizzlies finished the regular season with a 19-3 record, and by many marks are one of the best teams in the state. While they got the victory over the Falcons, the tough win proved how difficult things are in the postseason.
"When you are at the state tournament, there are no bad teams and everybody is playing for their life," Copper Hills head coach Ben Morley said. "It feels great. I'll take a win, I don't care if it's by one point, by 100, or anything in between."
The Grizzlies jumped out to an early lead, and by halftime had a comfortable 29-15 lead. However, Clearfield was not about to end its season without a fight and stormed back, cutting the lead to four points late in the fourth quarter. The Grizzlies sealed the win though, as seniors Kiara Gasu and Kate Sisler made 5 of their 6 combined free throws to end the game.
"The second half we didn't play our best, but we made enough plays to get the win," Morley said. "We just had to grind this one out at the end."
Sophomore Emily Larsen was another big key for Copper Hills in the win, scoring a team-high 11 points and getting some key rebounds and put-backs for her team down the stretch.
"Emily Larsen was huge for us," Morley said. "We rely a lot on our guards to make 3-pointers, and when they are not falling, other players have to step up, and Larsen was one of those players."
Junior Haylie Anderson was solid for Clearfield in the loss as she led all scorers with 20 points. Rachel Watson added 10 points for the Falcons.
Copper Hills will continue its postseason play Wednesday at Salt Lake Community College in the quarterfinals against Lone Peak.
_________________________________________________________________________________
Girls' basketball: Copper Hills wards off Taylorsville, 50-43
_________________________________________________________________________________
Girls' basketball: Copper Hills dominates against Hunter, 97-27
_________________________________________________________________________________
Girls' basketball: Copper Hills overcomes slow start, Bingham, 43-30
Girls' basketball: Copper Hills tops Highland, 40-29
Twitter:
@trevorphibbs
_________________________________________________________________________________
Shirsten Wissinger
Kate Sisler
Shirsten Wissinger is KSL's 5A MVP! (POSTED 4/17/16)
Congratulations to Shirsten for this very prestigious honor... the culmination of four years of hard work, dedication, and commitment to Copper Hills. We are so proud! The trophy presentation can be seen this Saturday at 6 pm on KSL's Game Night Live.
_________________________________________________________________________________
All-Region 3 Honors 2016 (POSTED 3/10/16)
All-Region teams have been selected by the Region 3 coaches. Congratulations to our many players to earn honors... a record number!
Region 3 MVP: Shirsten Wissinger
1st Team All-Region:
2nd Team All-Region:
Kate Sisler
Ashley Larsen
Ashley Hodge
Honorable Mention:
Taela Laufiso
Amberly Lazenby
Kiarra Gasu
_________________________________________________________________________________
Girls high school basketball: Copper Hills makes history with 5A semifinal berth (POSTED 2/26/16)
TAYLORSVILLE – When Copper Hills guard
Shirsten Wissinger
was a freshman, playoff glory was someone else's reality.
This week, the senior helped the program make history as the Grizzlies 42-36 victory over Riverton Thursday afternoon earns the second-ranked undefeated squad a berth into Friday's 5A semifinal where they will face the classification's only other undefeated team — top-ranked Layton.
"Riverton is a great team," said Wissinger, after leading the team in scoring with 12 points and four steals. "Winning this and going onto the semis tomorrow is a huge deal. It's never been done in Copper Hills history, which is amazing."
Despite their history making moment, Wissinger said she doesn't feel any pressure.
"We just focus on the task at hand," she smiled. "We expect ourselves to win. (Wednesday) we were not playing at our highest level, that was a little bit of an upset to us. Today we definitely came out and showed, 'We're here, and we're ready to play.'"
The teams played even for three of the four quarters, but it was the second quarter that decided the game. While the Grizzlies defense held Riverton to a single field goal, they managed 10 points for a 19-11 halftime lead they never relinquished.
Copper Hills head coach Ben Morley said he felt the win was the direct result of defensive commitment.
"Our defense was outstanding tonight," he said. "We felt like we had a good plan coming in, the girls just executed it to perfection. We had so many deflections in this game, and we were just able to disrupt what they were trying to do."
The Grizzlies had 16 steals to Riverton's seven, and they were almost even rebounding despite a height disadvantage in the paint.
"Obviously we were at a big disadvantage in the low post and we tried to minimize that as much as we could," Morley said of Riverton's tough-to-contain tandem of
Morgan Kane
and
Tiena Afu
.He asked senior
Mikelle Magalogo
to defend the pain, and she once again delivered. "She's so versatile," he said. "I can put her on the point guard and she'd lock her down. I can put her on the biggest post player in the state, and just with her quickness and her length and athleticism, she's just a disrupter. …There is no way we win this game without her."
Afu and Kane still managed to shoulder the bulk of Riverton's offensive load, with Afu scoring 14 points and Kane added 15 points. Kane also grabbed 12 rebounds, had three blocked shots and a steal, while Afu also added six rebounds, two assists and five of the team's seven steals. Wissinger led the team in scoring, but she struggled with some shots she usually makes until it mattered most. That's when she came up in countless critical ways – rebounds, a steal, a stop and, of course, some big buckets.
"Shirsten did not have her best stuff tonight," Morley said. "But she was willing to draw a lot of attention away, and that opened up her teammates. Her willing to defer to her teammates was huge for us. To her credit, she just wants to win."
Kate Sisler
was one of those players who stepped up to shoulder some of the offensive load, as she scored 11 points, including three 3-point shots.
Amberly Lazenby
, who scored seven points, also grabbed five rebounds and had two steals.
"When my shot doesn't fall, I just know I need to end up getting those rebounds, getting those assists where I can," she said.
She became animated when asked about the team's post players, including Magalogo and
Ashley Hodge
.
"They totally bullied those girls," Morley said. "They were amazing."
Morley could analyze what his team did, but he's finding it harder to put into words how they adjust to every challenge they've encountered this season as a group.
"This was a game that's been pretty typical of the way we've been all season," he said. "We're very, very flexible, for lack of a better word, resilient, we'll just win in any way we can. I just don't really have the words to explain the way this team is able to come through and find a way to win."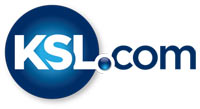 5A STATE: Undefeated Copper Hills, Layton set up heavyweight semifinal bout (POSTED 2/25/16)
February 25, 2016
TAYLORSVILLE — Points were at a premium in Copper Hill's quarterfinal matchup with Riverton.
But not for Kaitlyn Sissler. Sissler scored 11 points on 4-of-8 shooting, and Shirsten Wissinger had eight of her team-high 12 points, to lead the undefeated Grizzlies to a 42-36 win over the Silverwolves at the Class 5A girls basketball state tournament Thursday at Salt Lake Community College.
"My teammates driving got me open. Those were wide-open shots that I make every day in practice," said Sissler, who was 3 of 5 from 3-point range. "My teammates were making those open gaps to me. "Riverton kind of gave us a gift, I guess."
Amberly Lazenby scored four of her seven points in the first half for Copper Hills (23-0), and Kiarra Gasu supplied six points and two of the Grizzlies' 16 steals.
Sissler hit a triple just 18 seconds into the second half as the Grizzlies hit back-to-back shots to take a 24-11 lead early in the third quarter and hold on from there.
"If it wasn't for Kait Sissler making big shots in this game, and in a couple of our region games with so much attention to shutting down Shirsten, we wouldn't be undefeated," Copper Hills coach Ben Morley said. "She is so calm; nothing can faze her. She's unflappable — no moment is too big for her. "Even when she misses, it looks like it's going to go in. She's in a great rhythm right now, and played really well for us."
Copper Hills advanced to its first 5A semifinal in girls basketball history. The West Jordan school known primarily for its softball and drill programs, as well as New England Patriots defensive lineman Sealver Siliga, could face fellow undefeated Layton in the 5A semifinals Friday at 7:30 p.m.
"We've had softball and drill, and (boys) basketball a long time ago, but other than that, no one has ever gotten here," Sissler said.
The Silverwolves (21-4) didn't go quietly after trailing. Riverton used a 7-0 run to pull within 24-18 on Brenna Blaser's trey just over three minutes into the third quarter. But Wissinger scored just her second field goal of the game with 12 seconds remaining in the third to give the Grizzlies a 33-26 lead going into the final period.
"It was similar to our first-round matchup with Davis: Our defense was outstanding tonight," Morley said. "I feel like we had a good plan going in, but the girls executed it to perfection. We had so many deflections in this game, and I think we disrupted what we tried to do."
Tiena Afu started for the Silverwolves, just one game after leaving Riverton's first-round win over Clearfield late with an apparent left knee injury. The senior scored seven of her team's 11 points in the first half, including Riverton's opening score on a 3-pointer at the 5:38 mark of the first quarter.
Afu finished with 14 points, six rebounds, two assists and five steals for the Silverwolves, who got a game-high 15 points and 12 rebounds from Morgan Kane. But the two standout post players
were held in check by Copper Hills' versatile defender Mikelle Magalogo.
"I honestly think she's the best defender in the state," Morley said of Magalogo. "I can't say enough good things about Mikelle; she's an amazing defender and a great leader, and there's no way we win this game without her."
But the Grizzlies held Riverton to one field goal in the second quarter, and used a 10-2 run to take a 19-11 advantage into halftime. Sisler scored five points in the first half to lead the Grizzlies, who got just two points from leading scorer Wissinger. The fourth-year player who averaged 19.9 points per game before Thursday made her first field goal on a bank shot with 27 seconds left in the first half, and had just four points going into the final period. "She just wants to win," Morley said of Wissinger. "If we've got a different group out there that's doing good things, she's fine to just watch and gather herself. When she comes in, she does her thing." None of that mattered, as the veteran played to her strengths down the stretch and helped her team to a historic occasion.
"Riverton's a great team, and winning those to go on to the semifinals is a huge deal," Wissinger said. "It's never been done in Copper Hills history. It's amazing."
Link to article and pictures
_________________________________________________________________________________

5A girls basketball: Copper Hills moves on to quarterfinals, despite subpar performance (POSTED 2/25/16)
High school girls basketball: 5A state tournament team previews (POSTED 2/21/16)
Luke Franke, Deseret News
Copper Hills Grizzlies (21-0)
Copper Hills Grizzlies (21-0)
2015-2016 Schedule
Coach
: Ben Morley (7th year)
How qualified
: Finished first in Region 3 with a 12-0 record
Playoff opener
: vs. Davis, Tuesday, 7:30 p.m. (at SLCC)
Best preseason victory
: A 51-43 win vs. Fremont on Dec. 22
Most important region victory
: A 70-64 win at Bingham on Feb. 9
POSTED 2/17/16
_________________________________________________________________________________
Girls' basketball: Copper Hills finish regular season unbeaten (POSTED 2/16/16)
USA Today Ranks Copper Hills No. 8 (POSTED 2/17/16)
Link to posting
_________________________________________________________________________________
Congratulations to our Lady Grizzlies!
Region III Champs and undefeated 21-0!!
_________________________________________________________________________________
(POSTED 2/14/16)
February 14, 2016
SALT LAKE CITY — High school hoops is headed down the home stretch, and we saw a theme this week: buzzer beaters.
We take a look at some of our favorites and also bring you highlights from the state wrestling tournament.
But first, the exciting finishes started with an important game in Class 4A's Region 5, where Woods Cross hosted Highland. Tied at 55 with 4 seconds left, the Wildcats inbounded the ball and Trevor Knell found a wide-open Colby Richardson underneath the basket for an open layup, giving Woods Cross a 1.5-game lead over East for the region title.
Copper Hills' girl's basketball team kept its undefeated season alive with a little help from Kiarra Gasu. The junior scored just eight points and one 3-point shot — but she made it count, bagging the game-winner to give the Grizzlies a 49-47 win over Taylorsville and a 20-0 record.
Copper Hills joins Layton as the only two undefeated girl's basketball teams in the state.
Meanwhile, Bear River's boy's basketball team had a dogfight at Morgan. But with 3.2 seconds on the clock, the Bears' Gavin Fronk floated a half-court shot that put Bear River into the 3A playoffs behind Logan and Juan Diego in Region 11.
_________________________________________________________________________
KSL.COM
Pass-first game plan has Copper Hills girls basketball off to 16-0 start (POSTED 1/30/16)
By
Updated

- Jan 30th, 2016 @ 7:03pm

|

WEST JORDAN — The loss stung Copper Hills junior center Ashley Larsen.
UHSAA Academic All-State 2015-16 Honorees (POSTED 1/28/16)
Shirsten Wissinger has been selected to the 2015-16 UHSAA Academic All-State Team, and will be honored at halftime of the state championship game on Saturday, Feb. 27. The entire team can be found
here
.
From the UHSAA webpage:
For over 25 years the UHSAA has presented the Academic All-State Award to recognize those students who have excelled in the classroom as well as in athletic competition. Individuals are selected for this award on the basis of their athletic ability and academic proficiency. With over 85,000 students participating in high school activities, this award is the most prestigious honor the UHSAA presents to senior students. In behalf of all those who are associated with the UHSAA, I congratulate and pay tribute to those individuals who have earned and received this distinguished award.
Our coaching staff would like to congratulate Shirsten on such a prestigious award, no doubt the result of years of commitment to academic success. What a great example to our younger players on what it means to be a true Lady Grizzly, on the court and in the classroom!
_________________________________________________________________________________
Girls' basketball: Copper Hills win against 5A defending champions Brighton (POSTED 1/23/16)
By Eric Butler Special to The Salt Lake Tribune
First Published Jan 21 2016 09:42PM • Last Updated Jan 21 2016 09:58 pm
Cottonwood Heights • Almost all of Copper Hills' shots were off early in a Region 3 showdown against Class 5A defending champions Brighton on Thursday night.
But when senior Shirsten Wissinger got hot in the second half, the game changed.
Wissinger hit a baseline 3-pointer three minutes into the final quarter as the visiting Grizzlies took the lead for good en route to a 54-45 victory.
"I feel like everybody just had little jitterbugs or something at the beginning of the game," said Wissinger, whose shots look like it's being released above the left side of her body. "In the end, we just decided to slow it down, pull it out and we did much better in the second half."
Copper Hills (15-0, 6-0) had a shaky start against the Bengals, scoring five points in the first quarter. When Sidney Kaufman hit the first basket of the second quarter for Brighton (10-6, 5-2), the Grizz trailed 17-5.
But it was seniors Wissinger and Mikelle Magologo — who finished with 15 and 19 points, respectively — that started the visitors on the comeback trail.
"After the first quarter, we just said we were going to take it one possession at a time," Copper Hills coach Ben Morley said. "We kind of mapped it out for them. We said 'We're going to be here at halftime, we're going to be even by the end of the third quarter.'"
Wissinger's 3 with 5:05 left gave the Grizzlies a 47-44 lead. Twenty seconds later, Magalogo's basket gave Copper Hills its biggest lead of the game at 49-44.
Dani Barton, who led Brighton with 15 points and eight rebounds, made a free throw for the Bengals with 4:10 left. That was the last point of the night for Brighton.
When Magalogo swiped her third steal of the game, with 30 seconds left, she fed Wissinger for a layup.
"We don't put in all that time in the summer just to be an average team," Wissinger said. "I feel like all the team bonding in all the tournaments definitely has helped."
Brighton coach Jim Gresh lost major components from the '15 championship squad.
"We're starting to come around," Gresh said. "I thought tonight we jelled as well as we've jelled all year."
Utah girls' prep basketball: Shirsten Wissinger (POSTED 1/22/16)
Copper Hills (West Jordan)
Video: Mikelle Magalogo's highlights vs. Brighton (link to video)
The Grizzlies were a solid team a season ago. Now they have graduated from good to dominant. Copper Hills has won thirteen straight games to open the season — matching its win total from last year. The Grizzlies have the top offense in Class 5A, averaging 62.1 points per game.
One reason the offense is so potent is the play of senior
Shirsten Wissinger
. The 5-foot-7 guard leads Class 5A in scoring, averaging 21.5 points per game and is a dangerous shooter from perimeter.
She gets plenty of help from
Ashley Larsen
and
Mikelle Magalogo
. Larsen, a senior, makes her presence known around the basket. She averages 7.6 points and 6.4 rebounds per contest. Magalogo impacts both ends of the court, tallying 8.0 points, 5.9 rebounds, 3.1 assists and 3.3 steals per game for Copper Hills.
Millard (Fillmore)
Just like Copper Hills, Millard has raced out to an undefeated start this season. The Eagles have won 12 consecutive games to match their season win total from a year ago. Millard is doing it with a stifling defense that dominates the glass and creates oodles of turnovers.
Millard has allowed opponents to score just 32.5 points per game and, as a team, is averaging 20.2 steals per game. Five different players average at least two steals per contest — led by
Kaitlyn Kesler
with 5.8 steals per game.
The Eagles feature a balanced offense.
Anna Camp
leads the team in scoring with 10.5 points per game. She is one of six players that average at least 5.5 points per contest.
Snow Canyon (St. George)
The Warriors have risen to the top faster than anyone could have expected after winning just 10 games and finishing below .500 last season. Snow Canyon has won 13 of 14 games so far this season. The Warriors are a solid team on both ends of the court, averaging 52.1 points per game while allowing just 41.0 points.
Madison Mooring
is the engine that makes the team go. The 5-foot-9 senior guard is a threat in every phase of the game. Mooring is averaging 16.4 points, 4.7 assists, 3.9 rebounds and 2.5 steals per game. Fellow senior guard
Shaylee Reed
has also made a good impression, averaging 9.6 points and 6.9 rebounds per contest.
Highland (Salt Lake City)
Bountiful may be the Class 4A title favorite this season, but the Rams are doing an excellent job of keeping pace with the Braves in Region 6 thus far. Highland is 11-2 after winning 12 total games last season. The Rams have risen up behind a defense that is giving up just 37.6 points per game.
Offensively,
Nani Tonga
and
Marlee Machon
form a nice inside-out combination for Highland. Tonga, a senior forward, is averaging 13.1 points per game. Machon, a senior guard, is averaging 12.5 points per game and has emerged as the team's top 3-point shooter.
West (Salt Lake City)
Winning seasons are rare for West. The Panthers have won more than 10 games in season just once since 2008. That's what makes this year's 7-5 start so sweet. West opened Region 2 play by winning four straight games and is on track to secure a Class 5A playoff berth.
The Panthers have excelled at slowing the game down and using defense to give themselves a chance to pull off upsets. It has worked well. West is averaging just 47.8 points per game, but the Panthers are also only allowing 47 points per contest.
Nadia Demic
and
Briana White
are West's top threats on offense. Demic averages 10.3 points and White adds 9.8 points.
Link to article, video and images
_________________________________________________________________________________
(POSTED 1/22/16)
______________________________________________________
High School Rewind - Top 5 Plays (January 12th-15th 2016) (POSTED 1/21/16)
______________________________________________________
Shirsten Wissinger of Copper Hills voted Week 15 POW (POSTED 1/21/16)
By kurtj on January 20, 2016 3:03 pm
Week 15 in the 2015-2016 PrepsUtah.com player of the week voting delivered the highest vote total since we began this fan-voting honor three years ago. With nearly 17,000 votes logged on our website over the course of the week of Jan. 11, a tight three-way race opened up late as Copper Hills High girls basketball star Shirsten Wissinger pulled away for the win.
Shirsten Wissinger scores 22 points per game for unbeaten Copper Hills.
Wissinger captured just over 50 percent of the vote in a race that featured five of the state's top girls basketball players, holding off Hailey Bassett of Layton, who garnered 30 percent of the vote and Salem Hills' Lauren Gustin, who finished at 18 percent. Liz Eaton from Maple Mountain and Ashley Beckstrand of Desert Hills split the remaining votes.
Wissinger is a senior guard for the Grizzlies, averaging 22 points per game as Copper Hills is out to a 14-0 start (5-0 in Region 3 play) with a big matchup coming Thursday against defending state champion Brighton.
_________________________________________________________________________________
W
issinger heats up, leads Copper Hills past Bingham (POSTED 1/18/16)
By
kurtj
on January 15, 2016 3:02 pm
WEST JORDAN – Defensive energy was high Thursday night as the Bingham High girls basketball team visited Copper Hills High. Add to that a high volume of missed shots and unforced errors and you have the makings of a low-scoring slugfest as two of Region 3's best battled for front-runner status.
The team that got that was the home, as 5-foot-7 guard Shirsten Wissinger went off in the fourth quarter, allowing the Grizzlies to come from behind for a 50-42 victory.
With the Miners up 38-36 late in the fourth quarter, Wissinger buried a two-point basket followed by a pair of 3-point bombs to push Copper Hills to a six-point advantage at 44-38. It was the kind of separation neither team had much in the contest, but it put Bingham into the position of chasing the lead the rest of the way, and the Miners were unable to catch up.
Madison Loftus followed the 8-point Wissinger barrage with a 3-pointer at the 1:13 mark, but the 5-7 Copper Hills guard answered right back with a trey of her own. Once the Grizzlies took care of business at the charity stripe to close out the win, they walked away with their perfect season still intact and with a lead in the Region 3 standings.
The Miners jumped out to an early lead in a first quarter that featured single-digit scoring both ways, as they relied on balanced scoring. Wissinger knocked down a couple of shots in the first, but she was largely off target during the first half.
Bingham's ability to control Copper Hills' leading scoring before the break kept the game close throughout. In fact, Wissinger, the only double-figure scorer on the Grizzlies' roster at more than 21 points per game, connected on her first three of the night late in the third, and that may have kick-started her into closing strong.
It was actually junior guard Kate Sisler that first got things going for the Grizzlies, with a pair of threes in the third, while Bingham continued to struggle to hit shots from the floor. The Miners struggled to finish even at the rim as everything was contested, but managed to head to the final stanza down just a single point mostly because senior forward Leya Harvey was a defensive force in the paint and dominated the backboards.
Loftus got things going in the fourth quarter for Bingham with an early trey and Miners took the lead, but then Wissinger turned on closer mode, draining a total of four 3-pointers and scoring 15 points in the final period to allow Copper Hills to pull away for the win.
Loftus led the way for Bingham (3-1 in Region 3, 11-4 overall) with 14 points, while Harvey scored eight points while ripping down 15 rebounds. Wissinger scored 20 points in the second half and 26 in the contest to set the pace for the Grizzlies (4-0, 13-0), while Sisler finished with 12 points and Mikelle Magalogo grabbed 10 boards.
(POSTED 1/16/16)
By James Edward , Deseret News
Published: Thursday, Jan. 14 2016 10:00 p.m. MST
WEST JORDAN — As expected, Thursday's showdown between Bingham and Copper Hills was a grind on both ends of the floor, and had all the makings of a game decided on the final possession.
Instead, Copper Hills senior Shirsten Wissinger flipped the script in the fourth quarter.
She knocked down four 3-pointers in the fourth quarter, including a pair in the final two minutes, as the Grizzlies remained perfect on the season with a gutty 50-42 region victory over Bingham.
Wissinger finished with a game-high 26 points, including 15 in the fourth quarter, as Copper Hills improved to 13-0 on the season and 4-0 in region play.
"I missed a lot of shots in that first half, my shot was not falling for sure, and coach just said keep shooting and that gave me the confidence in the second half," said Wissinger.
Conventional wisdom said she might've been too confident as she unleashed long-range 3s on two occasions in the final two minutes with the Grizzlies protecting a lead. She made them both, which is only appropriate because this Copper Hills team plays outside the box.
"I got to be honest, it's taken me a while for me to come around to what this team does best, and we shoot a higher 3-point percentage than we do a two-point percentage. If it's a wide-open 3 for us, we consider that a high-percentage shot and we want our girls taking it with confidence," said Copper Hills coach Ben Morley.
Wissinger's third 3-pointer of the quarter stretched Copper Hills' lead to 44-37 with 2:00 remaining in the game, and her last effectively put the game out of reach for good pushing the lead to 47-41 with 52 seconds left.
Kate Sisler added 12 points for the Grizzlies, who played tough defensively all night against the bigger Miners.
"Our girls, to their credit, no matter what position we put them in they played hard and that's half the battle on defense," said Morley.
Neither team could get anything going offensively in the first half, but the Grizzlies found a bit of a rhythm midway through the second quarter and closed the half on a 9-0 run to open up a 19-15 lead.
Wissinger likened Copper Hills' performance to robots.
"We studied the scouting reports, and we studied how we were going to play our zone and how we were going to play our man, and switch back and forth, that we were almost like robots," said Wissinger. "And in the second half we just decided to play basketball."
Bingham did as well led by Madison Loftus who scored 12 of her team-high 14 points in the second half. Her 3-pointer earlier in the fourth quarter helped the Miners take a 35-31 lead with 5:33 remaining, but that's when Wissinger took over, scoring 15 of Copper Hills' final 19 points.
"That's what we preached to our players all week long, we're going to have to grind this one out. I couldn't be more proud of our girls. I've never coached a group like this that never quits, it doesn't matter what the score is they just keep getting after it," said Morley.
Deseret News prep editor and Real Salt Lake beat writer. EMAIL: jedward@deseretnews.com
Copyright 2016, Deseret News Publishing Company
Link to article
_________________________________________________________________________________
(POSTED 1/11/16)
MountainStar Healthcare Star Athletes of Week 21
Our Very Own McDonalds All American Nominee!
(POSTED 1/2/16)
Shirsten Wissinger has been nominated for the 2016 McDonald's All American Game! She is one of only 760 players nationwide to receive this honor.
The McDonald's All-American Team is the best-known of the American high-school basketball All-American teams. Having the designation of McDonald's All-American instantly brands a player as one of the top high-school players in the United States.
The 2016 McDonald's All American Team will be announced on the nationally-televised Selection Show on ESPNU on Jan. 17, 2016. 24 female athletes will be chosen.
Our team and our coaching staff are so proud of Shirsten!
_________________________________________________________________________________
5A
See the ranking here
_________________________________________________________________________________
Girls' basketball: Top-ranked Copper Hills remains undefeated (POSTED 12/22/15)
By TREVOR PHIBBS | The Salt Lake Tribune
Copper Hills • Fremont coach Lisa Dalebout did her homework. "Spin!" Dalebout yelled out as Copper Hills' Shirsten Wissinger performed her signature move, prompting a reactive defender into creating a turnover.
The scouting report, however, can only go so far. Early in the second period, Wissinger, one of the top offensive threats in Utah, escaped pressure with the assistance of a baseline screen.
Dalebout simultaneously shook her head and paced toward her chair before Wissinger released her shot. The crease was enough, and Dalebout knew it. Chalk up the three points.
Wissinger, who finished with a game-high 24 points, proved the difficulty in stopping elite player, no matter the game plan, as the Class 5A's top-ranked Grizzlies kept their undefeated record intact with a 51-43 decision on their home floor.
Copper Hills (9-0) entered the game against the 'Wolves with an average margin of victory exceeding 20 points per game. Tuesday's contest was only the second game with the outcome still in question in the fourth quarter. The Grizzlies enjoyed several double-digit cushions throughout the game, but allowed Fremont to pull within three points with 1 minute remaining after missing 17 free throws.
"More than a struggle. Struggle is an understatement. [Missing 17 attempts] is a little atypical for this team. We usually do a pretty good job at the free throw line," said Copper Hills coach Ben Morley. "We definitely kept it closer than it should have been, but at the same time it was good for our girls to be in that situation where they find a way to win in other ways."
Wissinger's torrid pace in the second quarter, in which she outscored Fremont, 10-8, by herself, collapsed the 'Wolves (4-3) aggressive man-to-man defense as she penetrated, allowing her to kick to open teammates hibernating on the perimeter. That subsequently correlated to either an uncontested 3-pointer or a newfound lane to the hoop after hesitation moves placed recovering defenders out of position.
That exact scenario closed the second quarter, when Wissinger dished to Kaitlyn Sisler, who tallied 7 points, in the corner for an open 3-pointer at the buzzer, capping a 14-3 run to have a 28-16 lead at the break.
"I kind of space everybody out," Wissinger said of Fremont's knowledge of her game. "Every team does their homework, it's just if we play good or not."
Fremont guard Harley Hansen, whom Morley referred to as "one of the most talented players in the state," led the 'Wolves with 19 points, including converting a step back triple to slice the deficit to 46-43 with 1 minute left. Kaycee Andersen finished with 8 points, while Berklee Lerohl and Rylee Torman each added 6 points apiece.
Morely credited Mikelle Magalogo, the other Grizzly to reach the double-figure scoring plateau with 10 points — 6 of which occurring in the first quarter — with a defensive intensity that made Hansen work for her points.
"She did a great job on her, especially late in the game," Morley said.
Copper Hills has one more preseason game against Northridge following the Christmas break before entering Region 3 action featuring defending champion Brighton, traditional powerhouse Bingham and an improving Taylorsville program. The bullseye will focus on the No. 1-ranked Grizzlies.
"I like the recognition because we've worked hard to build this program over the last few years, but the rankings are meaningless when it comes to our goals, which is to win a region championship," Morley explained. "I don't think our girls feel pressure. I think they just love to play basketball."
tphibbs@sltrib.com
Twitter: @trevorphibbs
Girls' basketball: Top-ranked Copper Hills remains undefeated
_________________________________________________________________________________
Region III All-Region Honors 2014-15 (Posted 3/12/15)




MVP: Dani Barton, Brighton

Shirsten Wissinger, Copper Hills

Lindsey Johnson, Brighton

Mariah Martin, Alta

Alyssa Hirschi, Brighton

Leya Harvey, Bingham

Baylee Leiter, Copper Hills

McCall Christensen, Brighton

Madison Loftus, Bingham

Elsa Ferre, Alta

Mikelle Magalogo, Copper Hills

Siki Suguturaga, West Jordan

Rachael McDonald, Alta

Brooke Nielsen, Jordan

AuBrey Monson, Jordan

Jade Sine, Bingham

Kate Sisler, Copper Hills

Sierra McNicol, Alta

Sammie Smith, Brighton

______________________________________________________

Congratulations Shirsten Wissinger
Shirsten Wissinger, CH junior guard, was selected to the Deseret News 5A All-State Girls Basketball First Team, a team voted on by 5A head coaches. Shirsten is the first CH player to be selected to this high honor in almost 15 years. What an an amazing accomplishment for her and her teammates!

The full story can be found here.
_________________________________________________________________________________
High school girls basketball: Copper Hills reaping the rewards of years of building program
WEST JORDAN — Benjamin Morley thought he knew what he was in for when he took over the Copper Hills girls basketball program six years ago.
"I knew what the state of the program was because I looked at it before I applied," he said, smiling. "But I relish the challenge of changing things. I've always been that type of coach."
"Our first game was against Judge," he said. "We were down 34-2 at halftime. That was sort of the moment I understood." It turned out to be a multiyear project that required more commitment, more sacrifice and more patience than he ever imagined.
"To be honest, I didn't know what I was getting myself into," said Morley, who spent nine years coaching boys basketball, as well as football. "There was no tradition, no anything. They basically handed me a bunch of deflated balls and old uniforms and said, 'Hey, turn the program around.' I knew there would be work, but to be honest, I didn't quite know how much." Morley quickly diagnosed a number of issues. First, he was new to girls basketball so he wasn't even sure if his experience would translate.
"I didn't know how to evaluate talent," he said. "I didn't know what other teams had. I didn't know Bingham was a powerhouse program and that they were getting all of the great athletes in this area."
So how do you go about turning around a program that's never really gotten off the ground?
"Our strategy was, we're going to keep it positive," he said. "And we're never going to get outworked. We didn't talk about region championships or even winning region games. We just talked about always being the hardest-working team."
He said they celebrated everything from great rebounding to a player's first points in a varsity game.
"I want the championships like everyone else," he said. "But when you're building from the ground up, you have to learn to celebrate ... little things. Just keep it positive, keep it going. We just had to build it brick by brick."
He started with what he knew.
First, he knew his players needed more time on the court so they began playing in spring and summer tournaments. When he arrived, he didn't have a single player participating in any kind of club or summer program. Now most of them play together under Morley's guidance.
"This past summer, this group of girls played over 60 games together," he said. "I didn't anticipate that. ... I'm gone weekends a lot during the spring and summer. That's been hard to adjust to. But it's one of those sacrifices that if you want to win, you've got to put in the time. It's not a magical formula. The girls have got to get on the court and play."
Second, he organized camps for elementary-age students that would build a tradition and secure the future of the program.
"My first year I sent out a letter to every single family who had a girl who was elementary age — fifth or sixth grade," he said. "We barely charged them anything; it was like $10 or $15 for a full week. We just wanted to get them here."
He said they gave away T-shirts and tried to build excitement around the program in the hearts and minds of the girls.
"As stupid as it sounds, you build a brand," Morley said. "Where these girls have that memory to cling to so that when they get into eighth grade, and they're deciding (where they're going to high school), they'll decide, hey, maybe I'll go to Copper Hills."
Two of those little girls who attended those initial camps are this year's team captains — sophomore Kate Sisler and junior Mikelle Magalogo.
"I did a lot of camps," Sisler said. "It was kind of one of those things where I was younger and the older girls made me feel a part of it."
She said there was never any doubt that she'd play basketball (and soccer) for the Grizzlies. "I was going to be part of something great," she said. "We were starting something new."
Morley creating an attachment between the program and the players was only part of the equation. Changing expectations turned out to be a much more significant challenge.
"I thought it would be exciting," he said. "It's been a process. I've made a lot of mistakes, and I've had a lot of help."
Some of that help has come from assistant coaches like head softball coach Jentry Johnson, who led the school's softball team to its first state title in 2013.
"It was actually Coach J who told me one of the smartest things I've ever heard from another coach," Morley said. "And that's that you set the expectations and the athletes will adjust — no matter where they are, as long as they're reasonable."
And as the team has had more success each season, those expectations have become loftier. This season, they are ranked in the statewide top 20. They are tied for first in region play with a legitimate shot at the school's first ever girls basketball region title. A squad without seniors, they're led by junior Shirsten Wissinger, who averages nearly 20 points per game. Their goal is to do what no girls basketball team has accomplished at Copper Hills — win a state title.
"It's important to me because it's important to them," Morley said.
Sisler said they're starting to make believers out of other people with each win.
"We've always been an underdog, and now people are realizing what we can do," she said. "It just proves that Copper Hills has a lot of pride, and they're willing to do the little things to be there."
The team's third captain, Baylee Leiter, said this group wants to give the community a reason to cheer.
"Before it was all about boys basketball, but now people are coming to our games, participating in our events," she said. "It's so much fun." Morley said he has no regrets about taking on the challenge of building something special at Copper Hills.
"Coaching girls basketball," Morley said, "has been the toughest and most rewarding thing in my professional life."
Link to article
_________________________________________________________________________________
________________________________________________
Shirsten Wissinger of Copper Hills voted Preps Utah player of the week
_________________________________________________________________________________
Grizzlies Shoot For A Blockbuster Season
Dec 12, 2014 09:22AM, Published by Greg James
When the final buzzer sounded to end last season's final game, the Copper Hills girls basketball team knew it was just the beginning of their preparation for this year. Head coach Ben Morley has a young team with limited varsity experience that is hungry to compete.
"I am very optimistic. I like to see how our team will handle adversity. If we stay together and work hard, we can be a great team," Morley said.
The Grizzlies have no seniors returning to the team this year. Among the eight juniors and five sophomores, Morley said a leader will need to step forward.
"We are a young team that does not have a lot of varsity experience with our program and what we expect. We are waiting for someone to emerge and take over for us," Morley said.
Link to article
Deseret News
Salt Lake Tribune
West Jordan Journal
MAX Preps (Stats)